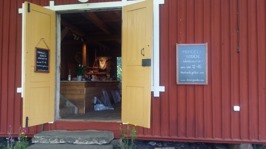 Come and visit Drömgården, Arbottna on the island of Muskö in Stockholm's archipelago. Here you can visit our farm shop and gallery, get to know our farm animals, explore our extensive nature reserve and even visit our blacksmith.

Farm shop and gallery are closed for season.
Your accommodation at Drömgården
At Dromgården we want to recreate the feeling of living in an older village, complete with little alleyways and winding paths. You are warmly invited to learn more about our vision at Drömgården.

"The reason to live here is the way
of life."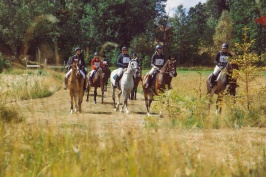 The Arbottna Horse Show is an event in the field competition to meet the great demand for new field racing courses around Sweden. Read more at:

http://www.arbottnahorseshow.se/